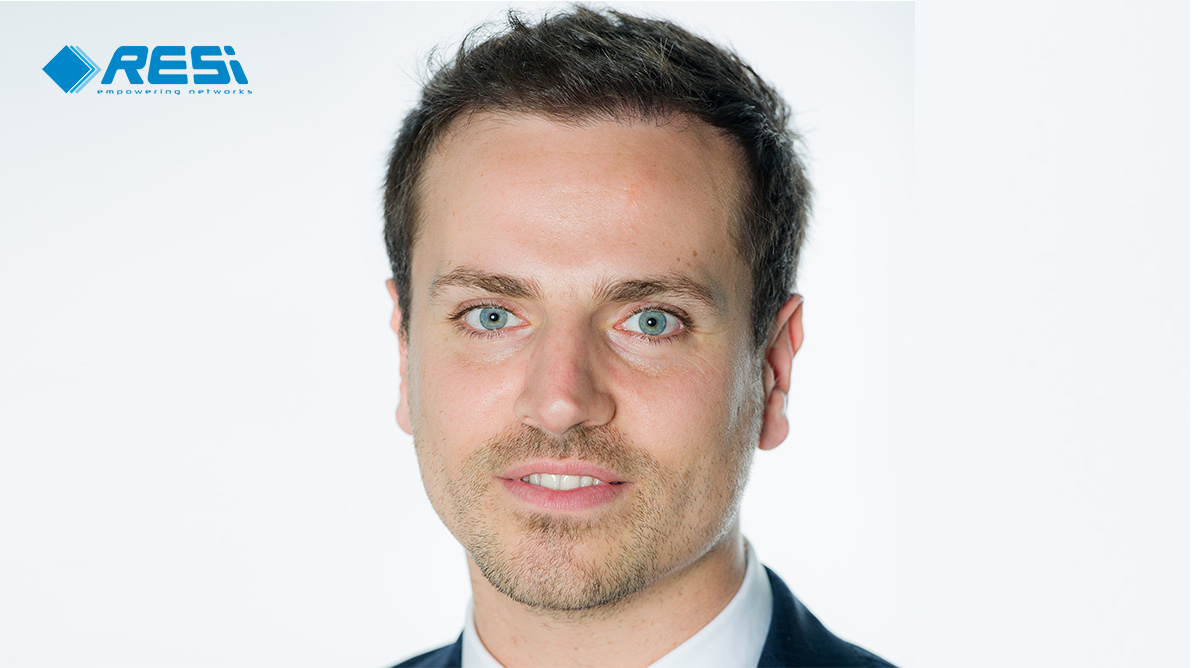 COLLABORATION BETWEEN KEY COMPANIES TO DESIGN AN ITALY FUTURE PROOF
"Public resources alone are not enough, the state must promote initiatives that enhance the investments of companies in a digital perspective"
declared Claudio Romani , RESI Informatica S.p.A. AD, in an interview with Cor.Com Cor.Com - Digital360
The Covid-19 pandemic and the resulting lockdown suddenly led Italy to deal with the need to accelerate the digital transformation of businesses and public administrations. Massive use of smart working and exponential increase in digital services, on the business and consumer side, were the distinguishing features of these two "extraordinary" months. How to take advantage of this change, even once the emergency has passed and the process started towards that era that has already been nicknamed "new normal", we talk about it with Claudio Romani, CEO of Resi, a company active in the development of solutions and advanced IT platforms for telcos and large companies.
Can Romani, from your privileged observatory of suppliers of high-tech systems, tell us what has happened in these months "inside" the companies?
We have detected an exponential increase in traffic on fixed and mobile telecommunications networks, also driven by the use of smart working. What we have noticed, thanks to our platforms for the management and monitoring of the network and its services, has been the great holding capacity that the Italian infrastructures have shown. An optimal starting point to continue to push on the digital transformation of the country system, being able to rely on strategic assets of this type.
Italy is ready for the digital revolution, then?
These two months have shown an extraordinary ability to resilience and adaptation to change. Leveraging on quality networks, it was possible to guarantee the business continuity also thanks to the important investments in fiber and 5G which proved to be effective. But if the technological challenge has been overcome, now there is a need for a great organizational and cultural effort for the extraordinary nature of the moment to become, in fact, new normal.
What do you mean?
I am referring to the need to make technological assets the pillars of a great organizational and cultural transformation in the PA: it is from the digitalization of administrative processes, in fact, that they set their legs to digital transformation. Innovating bureaucracy means simplifying business activities and freeing up resources. If the PA changes, the country changes.
How can a company like Resi contribute to the creation of digital Italy?
The roll out of 5G and optical fiber will favor the country's digital transformation process but at the same time increase the degree of complexity of the networks, due to the growing number of devices and interfaces present on critical components. Resi provides monitoring and automation tools for repetitive activities that guarantee significant savings and greater efficiency; in this way we allow companies to be able to invest those resources in their business and in R&D activities, with positive effects on the whole country system.
In the relaunch decree, important resources have been allocated for digital: 500 million for innovative stratups, 50 for the digitization of the PA. How do you judge these measures?
The issue of public resources in support of digital is certainly crucial. If companies can count on such important financing, it goes in the right direction. All the more in a moment of economic contraction. But, in my opinion, it is not enough. What the state has to do is become an enabler of innovation with a view to "cooperation", that is, it must put companies from different sectors around a table to define investment priorities and design a future-proof country.
Resi continued to operate even during the lockdown. How did you deal with this phase?
We have remained virtually alongside our customers by organizing a series of webinars on topics concerning advanced network systems and data analytics. We have also carried out remote software releases of our cloud ready solutions ensuring business continuity and maximum security for employees and customers.
Are you launching new products?
We are promoting Gemini-Net 4.0, a Network Performance Monitoring platform that stands out for its ease of use and the ability to interpret the health of the network. We are also enhancing Direct, our contact center Quality Assurance solution by focusing on sophisticated interactive algorithms and dashboards. Finally, experiments to measure the quality of the streaming of multimedia content were successfully concluded and we think that this solution can make our technological offer even more competitive and cutting edge.
"Massive use of #smartworkingand exponential increase in #servizidigitali, on the #business and #consumer , were the distinguishing features of these two extraordinary months". At this link you can find the complete article: https://lnkd.in/dw6zZAV #digitaltransformation #ICT #COVID #Networkperformance #decretorilancio #processautomation #digitale #5G #ftth