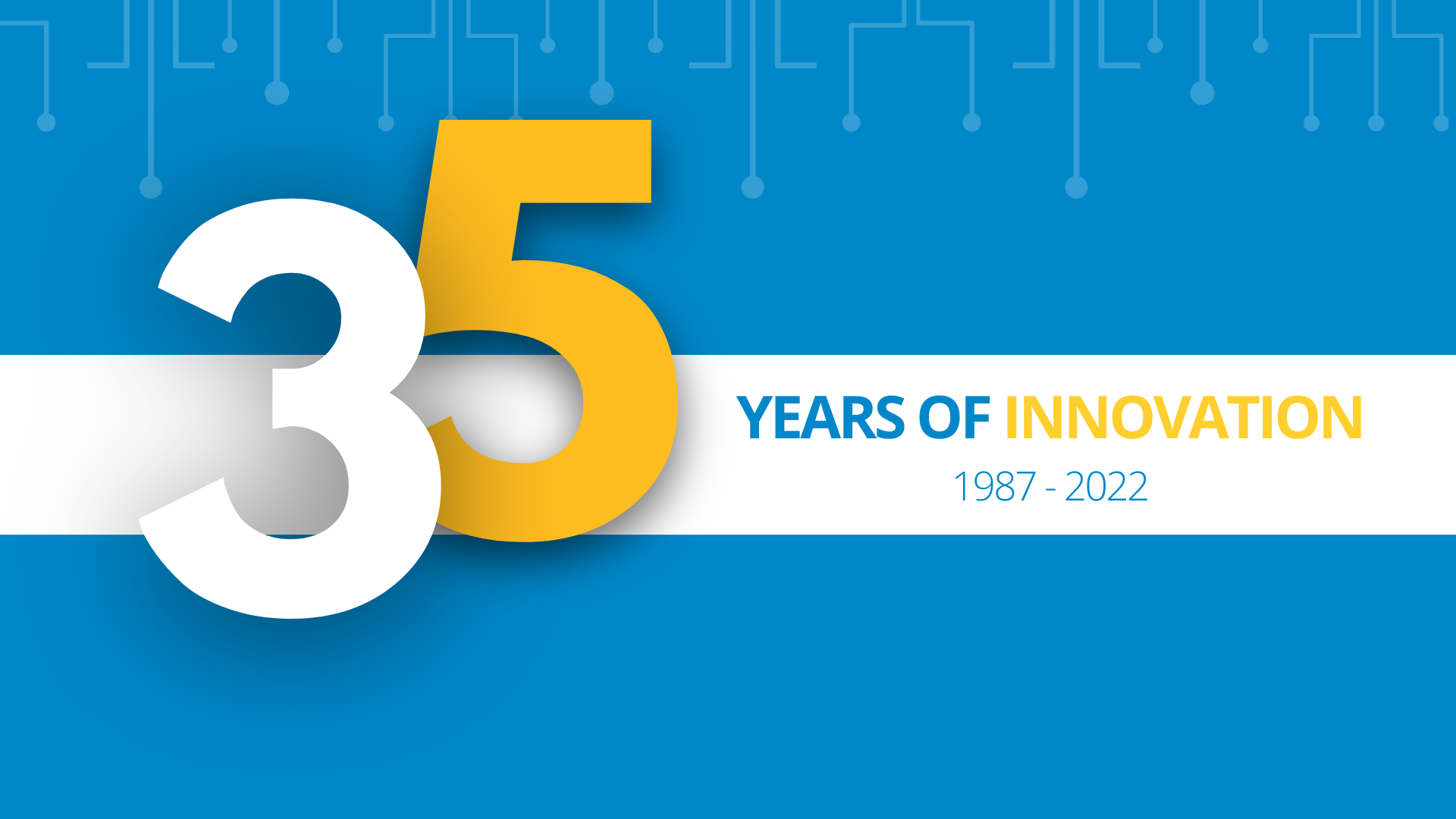 Rome, September 29 2022 - RESI S.p.A., the leading Italian company in the engineering, development and management of network monitoring systems, celebrates its 35th anniversary on the strength of innovation and technological independence built over time. The company, which is a partner of the major Service Providers, was founded by Mario Romani in 1987 and has grown until today, turning into a group that counts more than 160 highly qualified employees and customers distributed throughout Italy and in numerous countries worldwide.
Claudio Romani, CEO of RESI states, "RESI is an adventure started 35 years ago; a company with a solid and far-sighted history. It is a very important milestone representing for us not a point of arrival, but rather a starting point toward even greater and more complex challenges. Our company distinguishes itself for its solid and transparent culture; today, to the sound values that characterize it, handed down from generation to generation, we add dynamism, innovation and the ability to adapt to an ever-changing market. We are ready to seize the opportunities of this new context by consolidating our presence in the Italian market and strengthening the existing plan of internationalization."
A company that has always been forward-thinking: since its founding year RESI and its people have supported its customers by tackling revolutionary technological changes with them.
The complexity and comprehensiveness of its solutions have made it the pioneer in proactively monitoring and analyzing telecommunications networks and services that are evolving at a fast pace.
Thanks to its technological expertise, combined with specific competencies in the telco sector, RESI has signed important strategic partnerships, giving rise to an ecosystem that encompasses major players in the market. This has allowed the company to establish its market positioning, but also to develop a network of external relationships and collaborations that can enrich its competitive strengths and those of its partners.