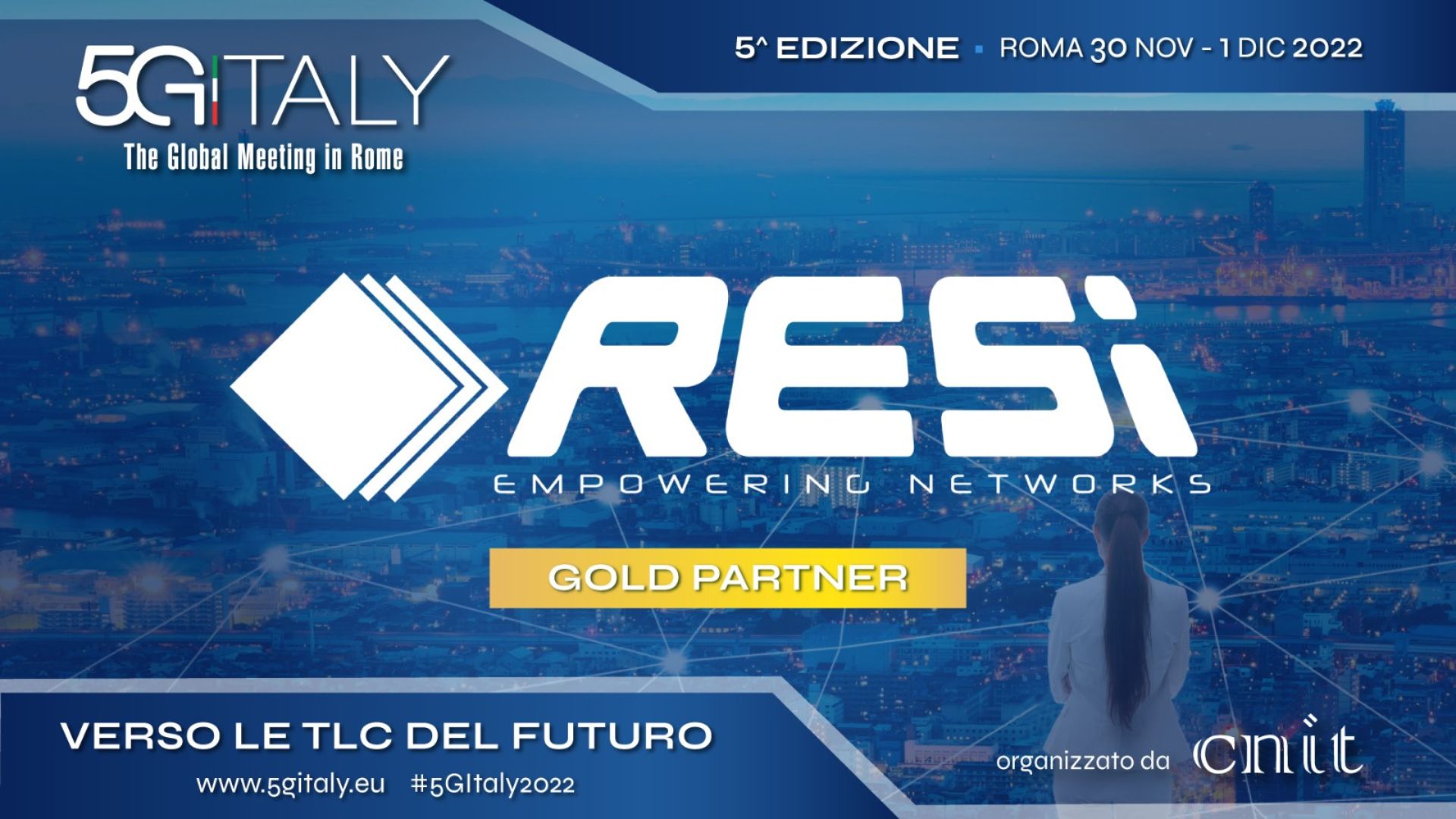 RESI PARTICIPATES AT 5G ITALY
RESI will participate as a gold sponsor at the 5th edition of 5G Italy, the international conference sponsored and organized by CNIT (Consorzio Nazionale Interuniversitario per le Telecomunicazioni), as well as the Italian event of reference for the 5G and its multiple areas of application.
During the conference, considerable attention will be given to ongoing research, development and implementation activities taking place in Italy and around the world, as well as projects related to the National Recovery and Resilience Plan (PNRR), which has included the allocation of significant investments for the digitization of the country.
It will be a discussion between institutions and the Italian scientific, industrial, economic and public administration community to understand the challenges and opportunities of 5G networks, ultrafast and ultra-secure wireless and Internet connections.
RESI will attend the panel discussion to share its experience and success stories in these areas.