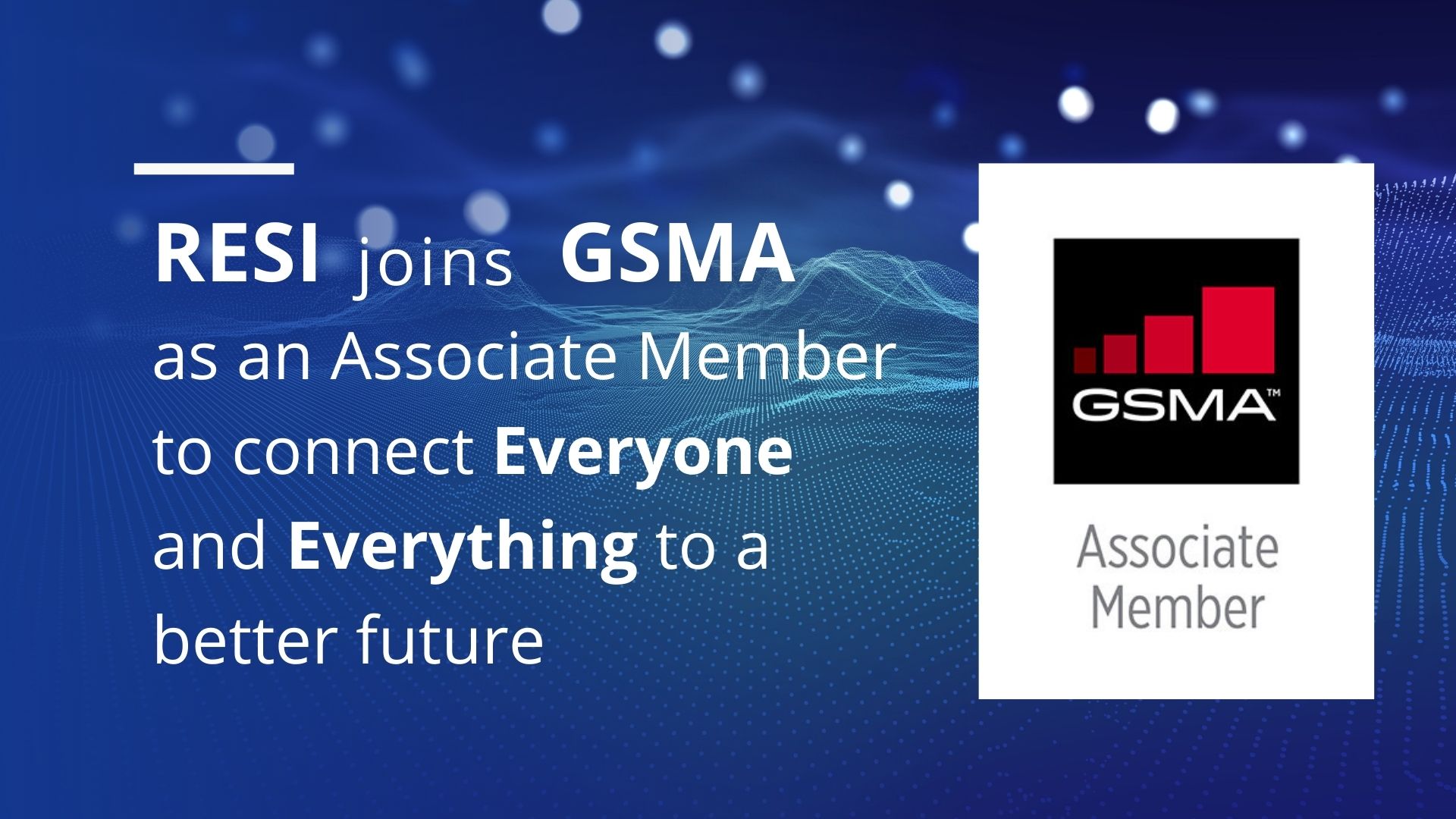 RESI JOINS GSMA AS ASSOCIATE MEMBER
The GSMA plays an extremely important role in the development of the mobile industry, uniting the world behind a standard technology and ensuring seamless and interoperable mobile services for billions of consumers globally. It represents the interests of mobile operators on a world stage, unifying nearly 800 operators with over 300 companies in the broader mobile ecosystem. The GSMA also produces industry-leading events.
RESI, as an associate member of GSMA, offers world-class Telco with software solutions that enhance visibility and efficiency of networks and services. By delivering network monitoring technologies RESI guides service providers with the transition to 5G, edge cloud and IoT. Proprietary deep packet inspection and BI technologies allow accurate assessment of Quality of Service (QoS) and Quality of Experience (QoE) on fixed, mobile and web networks. Communication service providers can benefit from real time insights for a group of subscribers or types of services that help them gain a competitive advantage while they troubleshoot.
As a result, by joining the GSMA, RESI ensures these products are in line with globally recognized industry standards.
Our company is now able to successfully deliver its rich solutions on a global stage, compliant with GSMA standards to strengthen interoperability with related telcos.