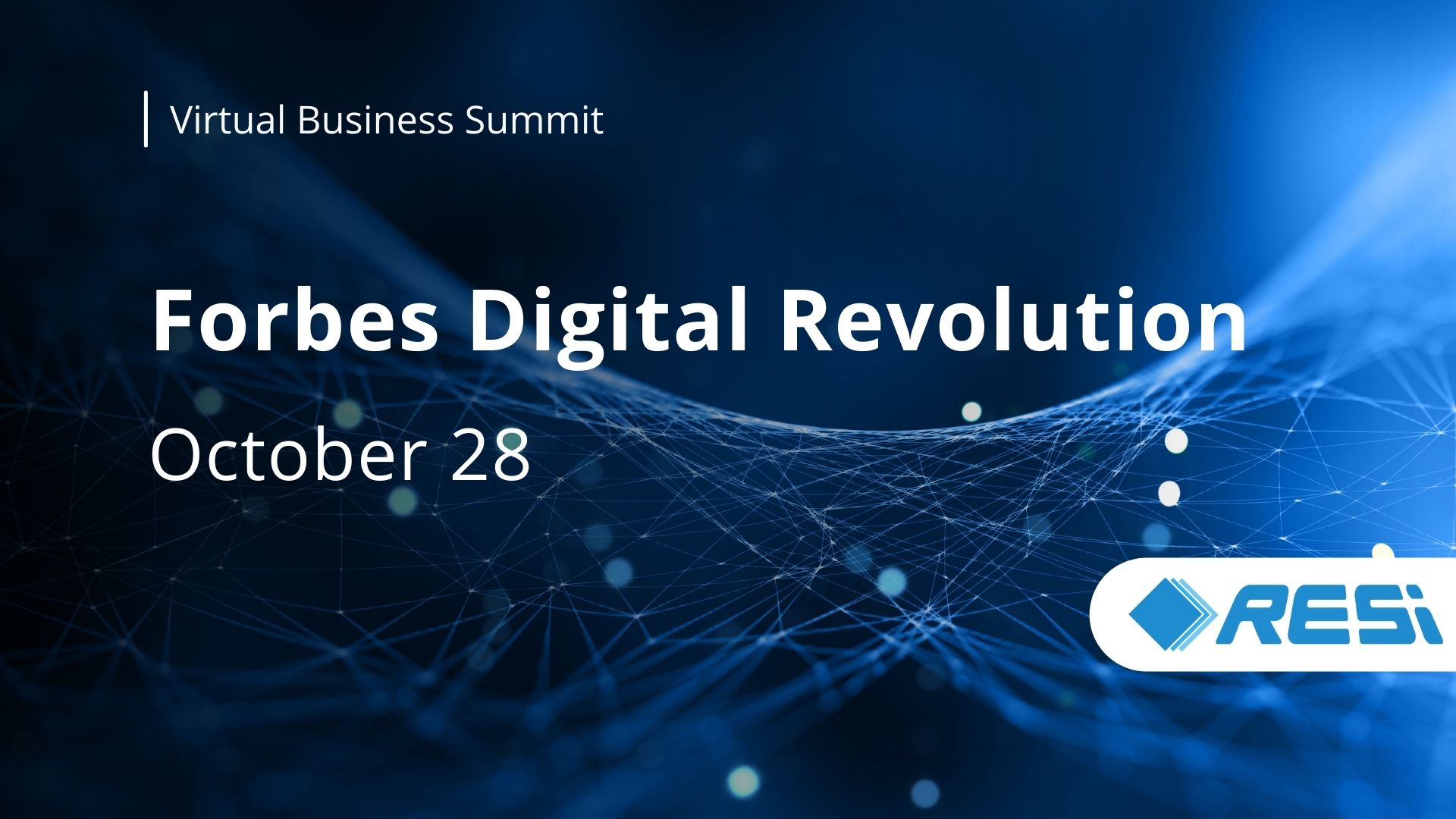 RESI IS ATTENDING FORBES DIGITAL REVOLUTION
After being selected by Forbes as the most interesting Italian company in the Network Performance Monitoring area, RESI will attend the second edition of the Forbes Digital Revolution.
The Virtual Business Summit is an opportunity for innovation leaders to discuss the ongoing digital revolution and discover the development of new sectors rising thanks to the advent of technology.
The event will be held on October 28 at the Cisco Cybersecurity Co-Innovation Center and will be streamed on forbes.it and on Forbes Italia social media channels.