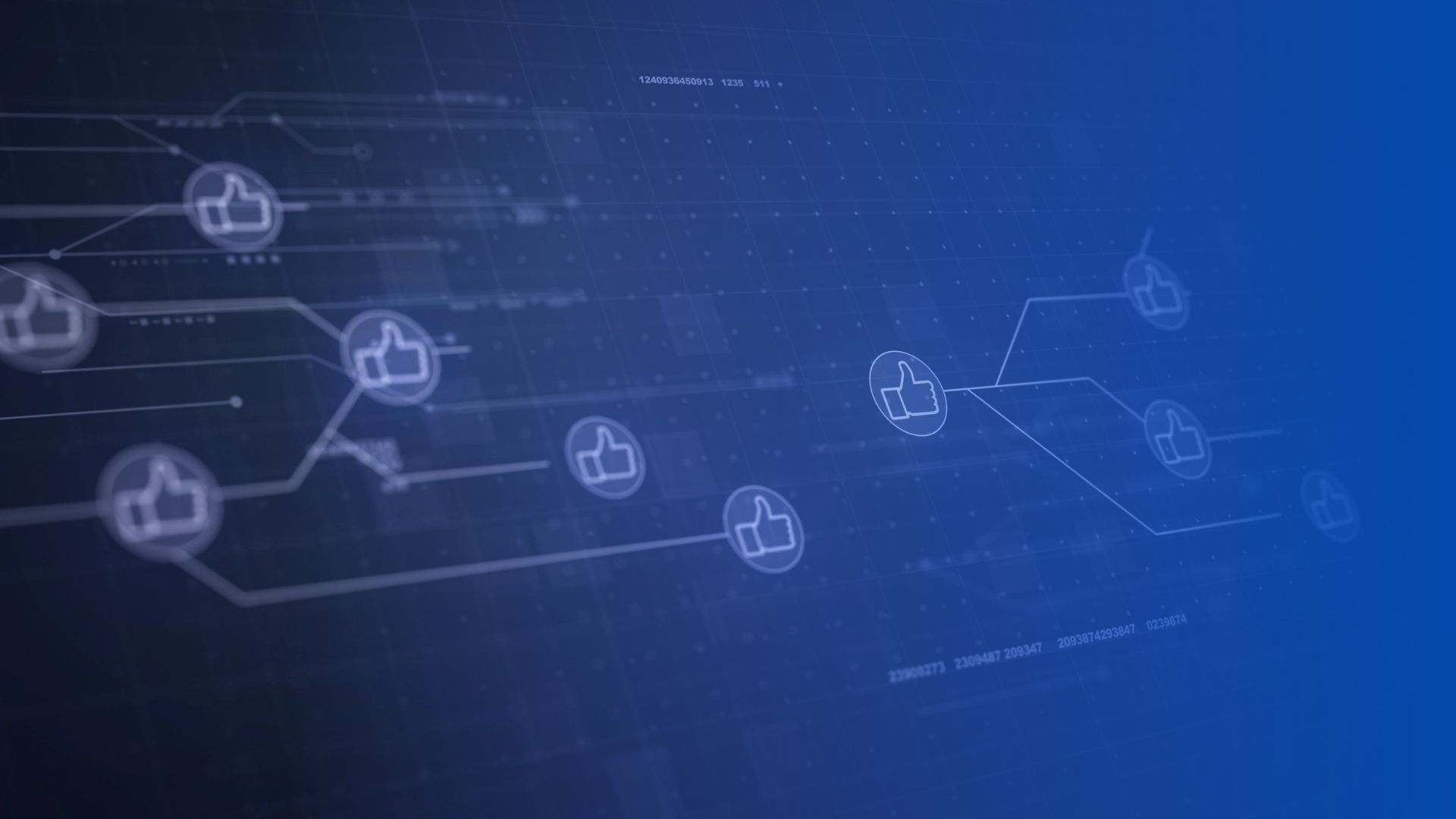 DIGITAL REPUTATION: THE AGE OF SOCIAL MEDIA AND BIG DATA
Social media adoption has accelerated significantly. Data shows that users of social platforms have grown by 13% in the last year, with almost half a billion new users. There are 4.2 billion people in the world connected via social. (Statista, 2021)
The continuous growth in the number of users on these platforms has meant that the data generated by each individual has also increased. The collection of this data becomes fundamental to the digital reputation of the company that is positioned through online communication.
Digital reputation becomes a relevant information both internally and externally. Internally because the company can gather strategic information to analyze its strengths and weaknesses, which can prioritize any operational choices. Externally, because digital reputation helps to strengthen the analysis of the company based on perceptions in terms of communication and reputation, which can have a strong impact on performance.
Algorithms in social media
Social media rely on the use of artificial intelligence to make sense of unstructured data generated by billions of users on these platforms. Artificial intelligence (AI), applied to SM, can decipher, and analyze voluminous data to identify trending topics, so as to understand the relevant trends at that precise moment.
AI algorithms can monitor millions of (unstructured) user comments, help understand 'crisis' situations or trends in a specific topic and enable a personalized experience. Predictive analysis plays a key role as it can extract information about all users surveyed in each social network, aggregate it and draw useful conclusions.
Social Media Mining
The systematic collection of Big Data from social media is used to extract information on user behavior and consumer reactions that is useful for the company. This process, called Social Media Mining (SMM), helps companies to:
Make targeted decisions
Conduct social studies
Manage corporate web presence
Satisfy curiosity and other applications
The SMM activity allows to make an analysis of the network as a huge unsolicited focus group and therefore to understand the consumer in depth with a continuous monitoring of the brand reputation. It is of fundamental importance to have a listening tool that is able to identify crisis hotbeds in good time and follow their evolution.
In this way it is possible to understand:
How people interact and talk about certain topics
Segment consumers by their online interaction
Identify critical points in the customer journey
Data mining is fundamental for measuring one's own performance and that of competitors, as it can represent relevant information for gaining an advantage in terms of business.