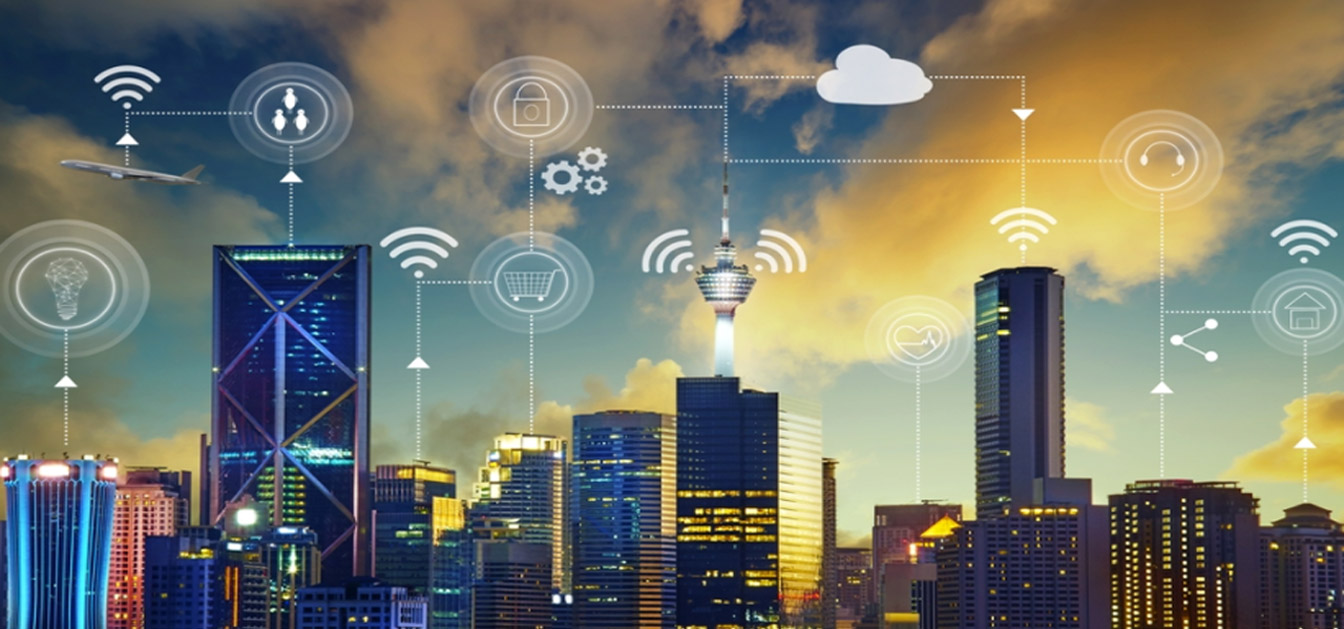 DIGITAL IS RUNNING: "INNOVATION IS THE NEW NORMAL"
Digitalization is now the key to competitiveness. Thanks to the use of new technologies, digitalization is thriving and still changing the way we produce, exchange, and communicate.
There is no company, Public Administration, or individual citizen that has not been affected by it: digitalization involves each of us in several contexts. We are facing an inevitable shift towards digital technology that is also irreversible.
DIGITAL TRANSFORMATION IN ITALY.
The emergency of Coronavirus has given further impetus to a digitalization process that was already underway.
Nonetheless, the data show us that Italy is at the bottom of the list for digitalization in Europe, so the digital divide with other EU countries is still significant.
According to the DESI (Digital Economy and Society Index) what worries the most is the considerable cognitive delay described by the "Human Capital" indicator. The percentage of ICT specialists in Italy is still below the EU average (3.9%) and only 1% of young Italians have a degree in ICT disciplines
ENABLING TECHNOLOGIES DRIVING DIGITAL INNOVATION
The role of technology is fundamental in this extensive process of digital transformation, and the utmost attention must be paid to the technological enablers that play the most concrete role in this transition.
We highlight some paradigms that companies cannot disregard in order to design their future more effectively:
Multi-Cloud, together with Containers: to ensure greater flexibility and agility in the development and delivery of applications and services
Big Data, Artificial Intelligence, Machine Learning: to transform huge amount of data that organizations continuously produce and collect into useful business information, in order to create efficiency and competitiveness
Programmable Infrastructures: the capability to program and reprogram the components of the Data Center to be able to provide everything in "as-a-service" mode, and in a more timely manner and closer to the real needs of users
Edge Computing: the ability to move the computing power and therefore the delivery of services as close as possible to their fruition, gaining in terms of time and performance
5G: with its performance it will be the backbone on which to graft all the technologies just mentioned.
CRITICAL FACTORS
While digital technologies enable a range of opportunities, there are a number of critical factors that must be considered to ensure returns in line with the expectations and needs of companies:
Security: the need to be always-on, always-connected will imply to re-engineer their processes in terms of security by design - now more than ever IT infrastructures are increasingly dispersed and remote and even more vulnerable to cyber-attacks
Portability: the ability to move a workload or application from one platform to another at any time and without any service degradation
Multi-Cloud Management: The more organizations choose different cloud providers and hybrid architectures, the more critical this will become.
Extensive Automation: The ability to automate business processes.
Rapid and effective integration of data and processes to multiply the positive effects of automation at every level.
Technology alone could prove insufficient outcomes if not accompanied by an evolution in terms of corporate culture, greater collaboration between IT and business, and the adoption of more agile practices. Hence the benefits of digital transformation can be amplified by an equally significant organizational evolution.
Digital has generated new development possibilities for all those companies able to keep pace with the change, and who know how to take advantage of the new opportunities that digital offers. Today, more and more companies are deciding to evolve in order not to be excluded and to have the possibility to emerge in the markets.
Delaying the digitalization process of a company would mean limiting the tools available for its business and not take full advantage of all the opportunities offered by new technologies. Digital transformation is a multifaceted process that brings not only benefits in terms of costs and process management but also more effectiveness, greater efficiency, and a much better range of services to offer to customers and suppliers.
Therefore, it is necessary for Italian companies to react as soon as possible, since only through digitalization we can look at the future of enterprises.