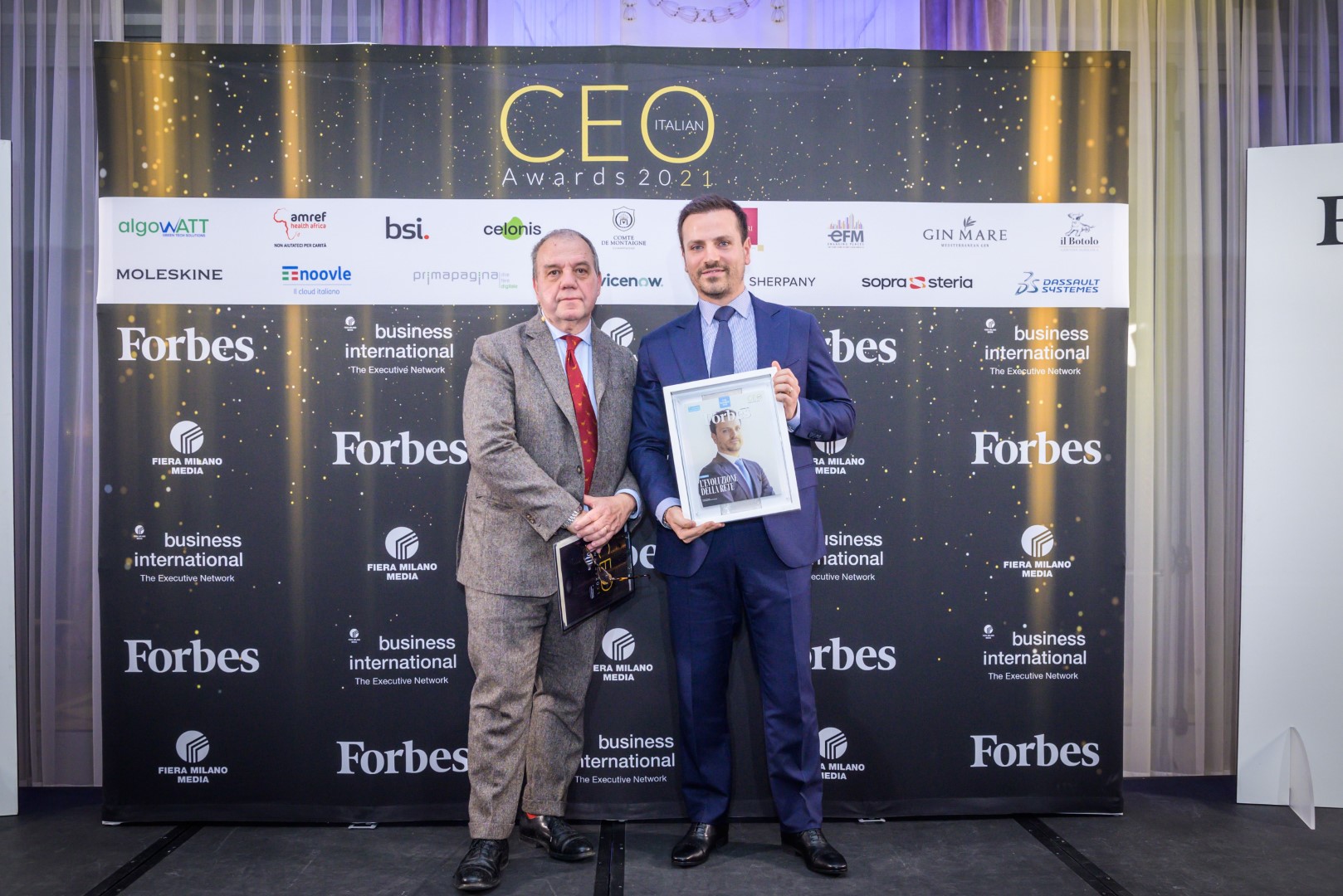 CLAUDIO ROMANI AWARDED AMONG THE 20 TOP MANAGERS OF THE CEO ITALIAN AWARDS 2021
Claudio Romani, CEO of RESI, has been awarded in the seventh edition of the CEO Italian Awards 2021 for the "young" category. The award ceremony, organized by Business International in collaboration with Forbes, took place last December 2nd at Palazzo Parigi in Milan.
The CEO Italian Awards 2021, led by Forbes Director Alessandro Rossi, is the ceremony that rewards top managers at the helm of successful Italian and international companies that in 2021 have excelled in competence, foresight, resilience, professionalism and boldness, making their companies more competitive in international markets and, in many cases, also better places to work in a context totally revolutionized by digital and technological pandemic and acceleration.
"I am very proud because I believe that this award of great importance represents the result of the attention that has always been placed in R&D activities at RESI," says Romani. "Thanks to a team of highly qualified engineers, RESI deploys innovative technologies aimed at real-time management of services and network infrastructures. A 100% made in Italy technology that represents the perfect partner to succeed against the 5G revolution", states RESI CEO.